Coffee
The Courthouse Deli proudly features gourmet coffee by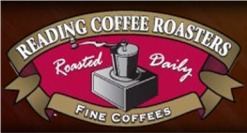 For a fabulous cup of coffee just stop by
and give the Courthouse Deli a try.
Reading Coffee Roasters specialty gourmet coffees, are made using 100% Arabica beans from around the world – for a more flavorful, smoother cup of coffee.
European Blend, Colombian Decaf, Very Vanilla, Hazelnut, and Flavor of the Day
12oz 16oz 24oz
Cappuccino - Original or French Vanilla 12oz 16oz 24oz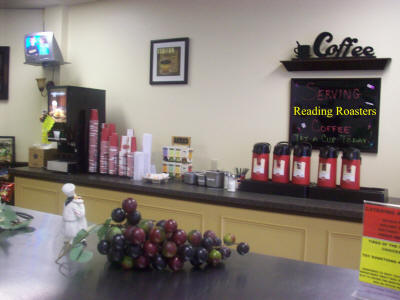 Welcome to The Reincarnation of Tea™

Tazo, a Starbucks brand, is a collection of wonderfully delicious beverages made with the world's finest teas and herbs.
Varieties of Black, Green, and Herbal Tea - 12oz 16oz 24oz
Extra Tea Bag additional




















Beverages
Pepsi, Coke & Snapple Products, Flavored Water, & many more choices
Fresh Brewed Ice Tea
Chocolate Milk
Refreshing Bottled Water
Ice Cold Orange, Apple, Cranberry, or Grapefruit Juice
Hot Chocolate 12oz 16oz 24oz